2013-05-21
Nice to meet you!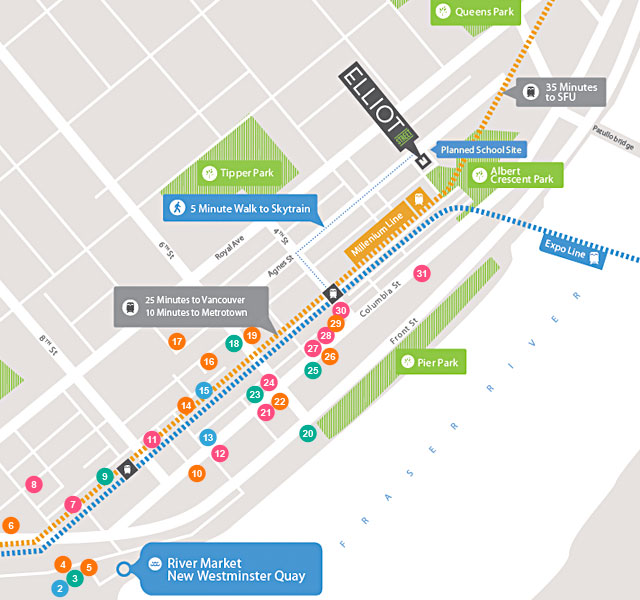 We're the Censorio team - nice to meet you! We're a family of individuals committed to creating thoughtful, unique homes … and your neighbourhood is next. The Elliot will be a 19-storey high-rise of 130 residential units and our first New Westminster project. We're looking forward to getting to know you and exploring the hood.
This blog, as well as our Twitter and Facebook Page, will be an outlet for us to communicate with potential new homeowners, local residents and businesses, as well as with the New Westminster community. Our blog will be an informative channel showcasing the area that Elliot is excited to soon call home. We plan to feature New Westminster's hidden gems, local eateries, community events, outdoor activities and more.
The completion date for Elliot Street is December 2014. The sales centre is now open and is located at 336 Columbia Street in New West. If you are interested in finding out more about the project please register here or call 604-524-8080.
The Censorio Development Corporation has completed projects in Burnaby Heights, on the Sunshine Coast in Pender Harbor and in Vancouver, including Point Grey and Kitsilano.