2017-09-26
The art of price negotiation: How do they do it? #tiptuesday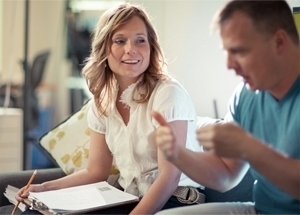 Negotiating prices can be the most daunting aspect of the pre-sale home-buying process. Thankfully we have professional agents that are able to aid both sides of the real estate transaction bringing all parties to a win-win situation.
How do they do it tho? Where are the guidelines? Like many areas in real-estate, there is not a textbook to learn information from. Here are some tips on how the pros negotiate.
1. Comp's Comp's Comps!
Comparables or comps is information on homes that have recently sold or are currently on the market. Collected comparables should be similar to and in the same area as the property of interest. Comparables are important when selling or buying. As a seller, comparables provide information that can determine how to competitively price a home in the market. As a buyer, comps help to determine the value of a home and give a gauge as to a fair price on the home of interest. Real Estate agents gather their comparables from the Multiple Listing Service (MLS). This service will have the most up to date and accurate comparables on the market. The general public does not have access to this, however, websites such as https://www.rew.ca/ give the general public access to what is on the market in your area of interest.
2. Know the Market!
By being aware of local real estate trends agents can also use market trends as a selling & negotiate point.
3. Ask the right questions
Knowledge is power. The more you know about the property before purchasing the stronger your negotiations will be. Here are two examples of important questions that put buyers in the most beneficial negotiating position.